Please Introduce yourself
DMOTE
From looking at your blog it looks like you're living in the states but aren't you originally from oz?
Yes born and raised in Sydney Australia but have been living in USA for 4 years, now in New York
How long have you been writing and how did you get into it?
i started in 85 , writing had been around in sydney for a few years at that point, i was just an artistic bad kid it just seemed like the right thing to do at the time, i was already bboying so i knew about the graphic image of hip hop, as soon as i met someone else that did it it was on…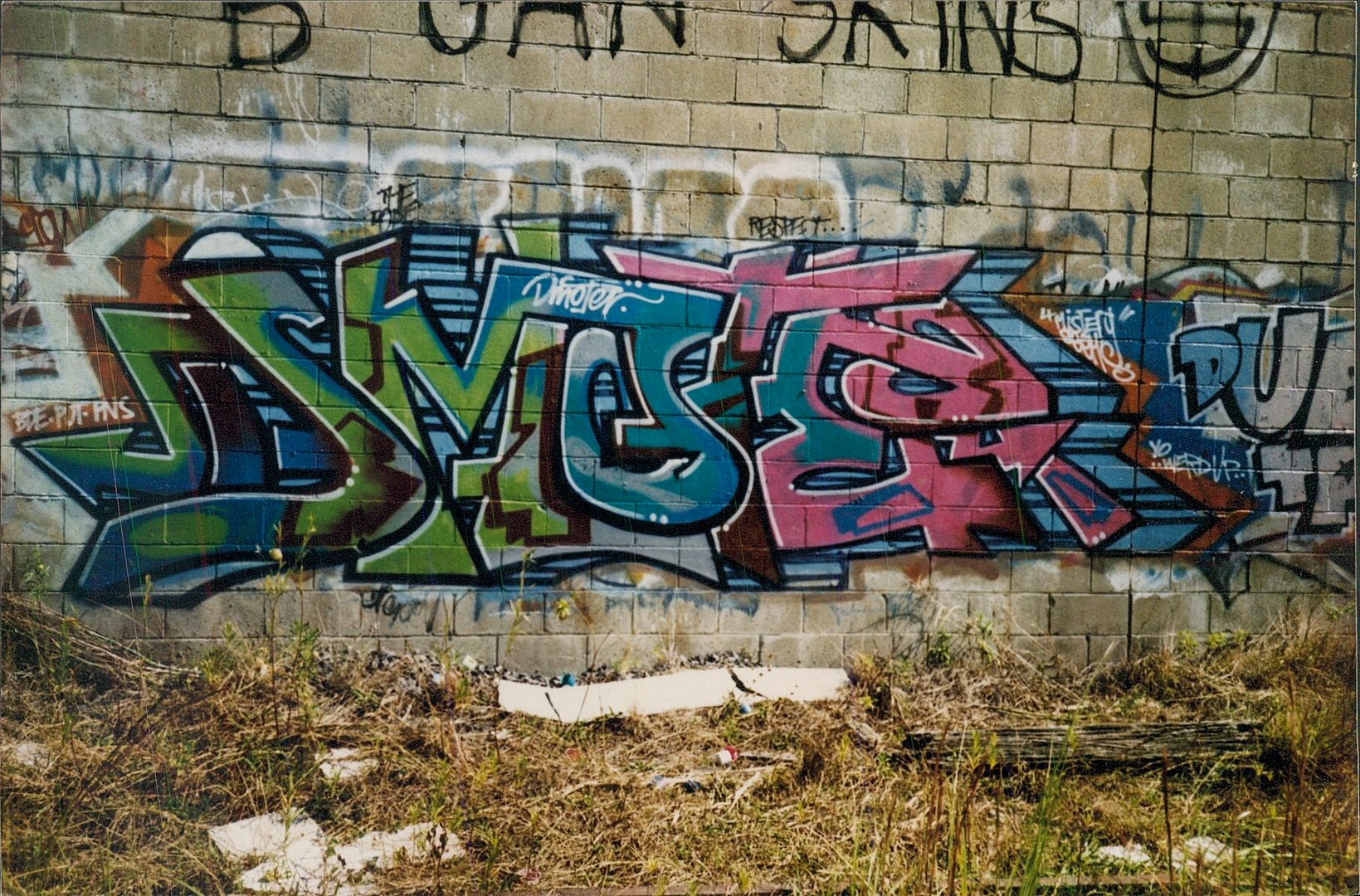 I love your letter style, but can't pin it to any one else, who were you influenced by when you started out and is it a continuing source of inspiration?
thanx, ive had visible influences in the past but really found my own style in the early nineties, i would name the most visible influences on my style to be, from melbourne, New 2, Tame and Paris, my own style would come to be based upon the semi wild style technicians of new york, writers that flourished around the time i started, Bio, Mack, Dero, Wane, Seen, Tkid i remember being influenced by sento's colour schemes…he really inverted colours and did things that were really against the grain.
Why the change of word?
i've written many names over the years, for me Dmote is a hard name, so at the moment im using an old name i wrote around 96, im just having fun with it and trying something new without trying too hard….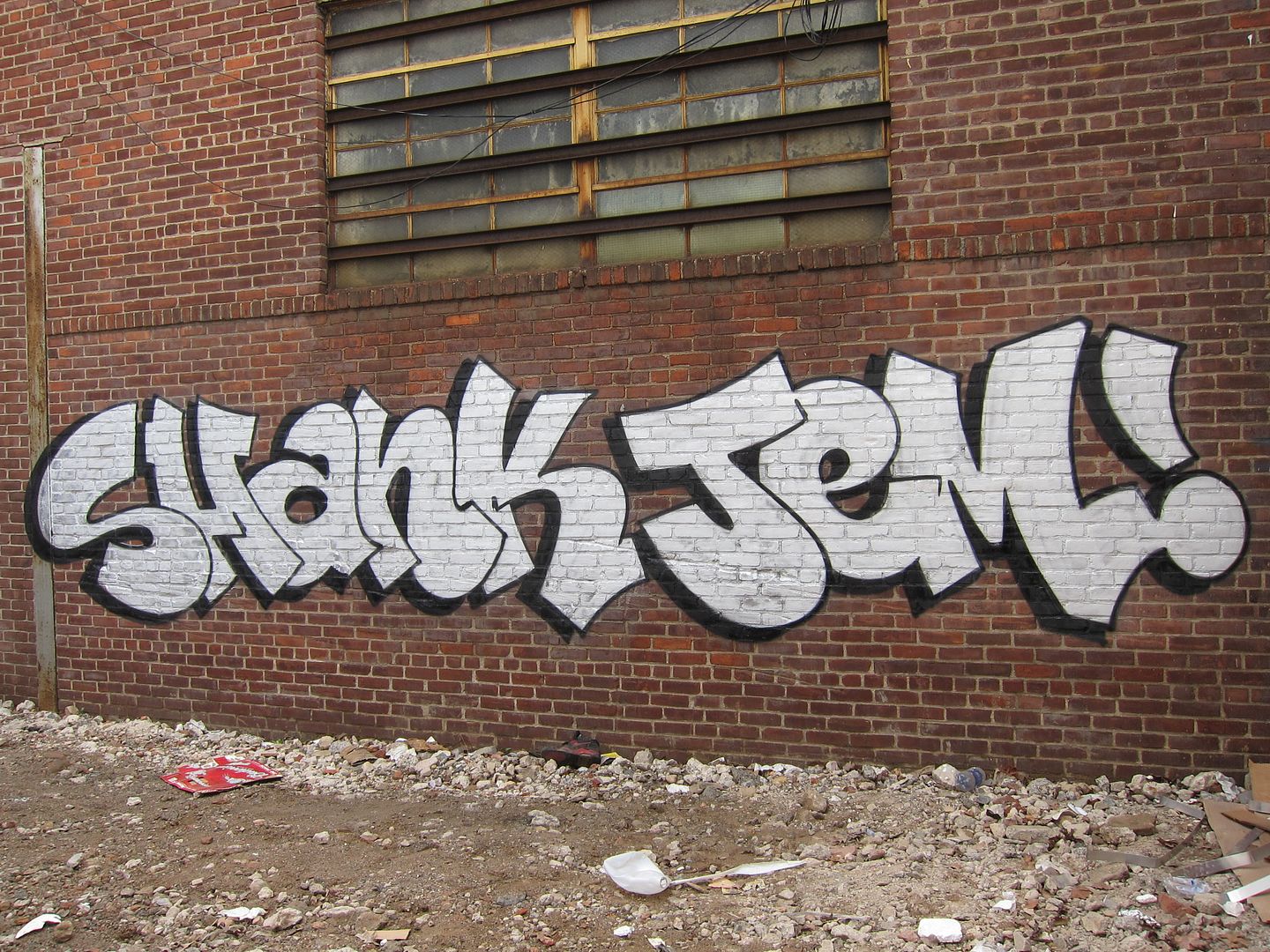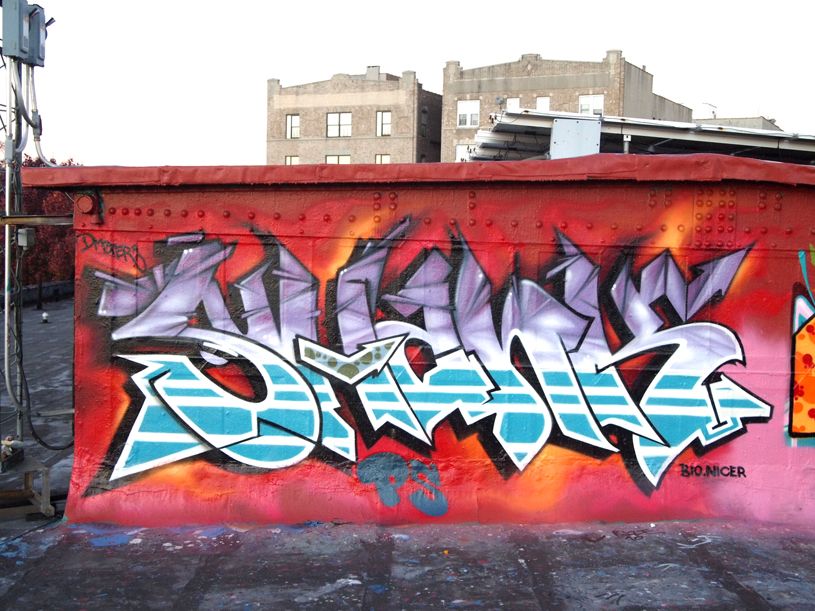 Who do you paint with these days?
I paint with Bio, Daze, Wane, tats cru mostly…
What's the best painting trip you've been on?
man i've had a few good ones an met so many cool people, i had a trip to Croatia and Sarajevo (bosnia) with Shark (dortmund) and Kasino, that remains the most exciting and adventurous, i had a great time in Sao Paolo last year also, thats one crazy town…
Your flicks from Sao Paolo are awesome, I love that place. Any good chase stories or weird shit happening when out and about?
i remember getting chased for doing something wrong every second day, i remember one time in germany (city will remain nameless) watching a story about two writers who got away and one who got caught go live to air from inside the tv station, that was interesting…
Any other writers you're feeling at the moment?
so many! everyone is so good right now, Horfe is on the most original list right now, Rime does amazing things consistantly, never seen anyone up more than Finok and Gemeos in Sao Paolo and youd have to say Adek is doing a good job, Reas has changed the movement with out even trying, i think he'd have to be the most influencial writer on todays generation…
Best thing you've ever found?
in the early 90's a copy of "Faith of graffiti" by Norman Mailer, at this old book store is sydney, books are stacked to the ceiling in this place, was pretty happy that day…
Outside of graffiti what do you get up to?
when im not wasting time procrastinating i'm at bars, cafes and galleries, playing sports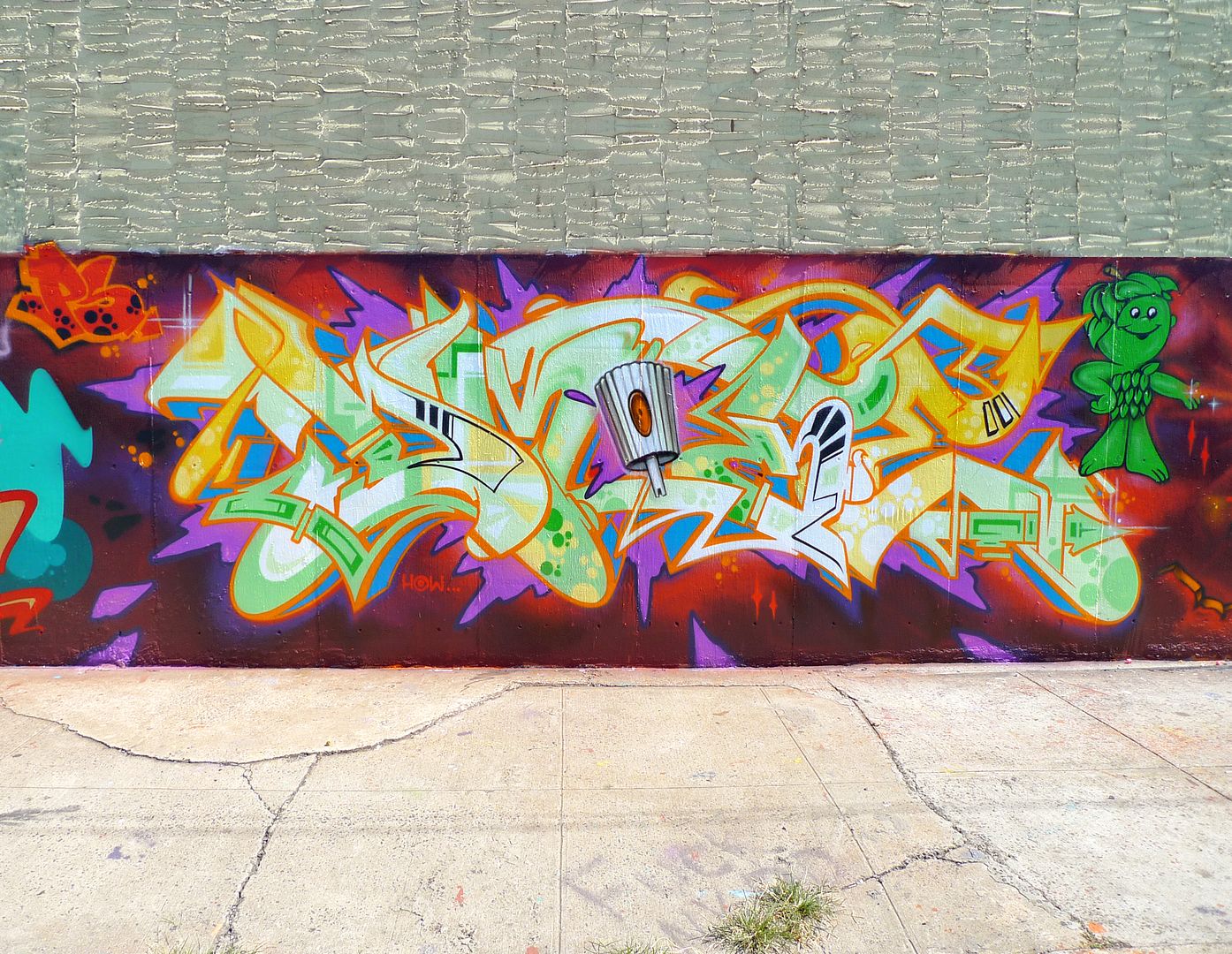 If you could have any super power what would it be?
Invisible would be best…
Who is your favourite writer?
Phase 2
3 things you couldn't live with out?
my computer, motivation and females
Any Hidden talents?
im not humble at all so if ive got talents your gonna know about it…
Nike or Adidas?
im wearing adidas but i bought nike pegasus just last weekend, that i cant really answer
Do you believe in ghosts?
cant say ive ever experienced a situation that would lead me to say yes, but i like that casper dude
Biggest gripe?
my life is not really something i have to many complaints about
A good piece of advice?
dont be a dick!
A bad piece of advice?
Just have one more
You can grab one item from your burning house, what would it be?
am i wearing clothes at this point?
If you could go back and see one concert/gig in history what would it be?
Any one on that GG Allin dudes would be good value
Tell me a film i should see before i die
that one were sasha grey gets gangbanged by 15 dudes, thats a good one!
Have you got any plans for travelling/painting this year or any other upcoming projects?
man i want to, back to Oz at some point…
Any Last words?
thanx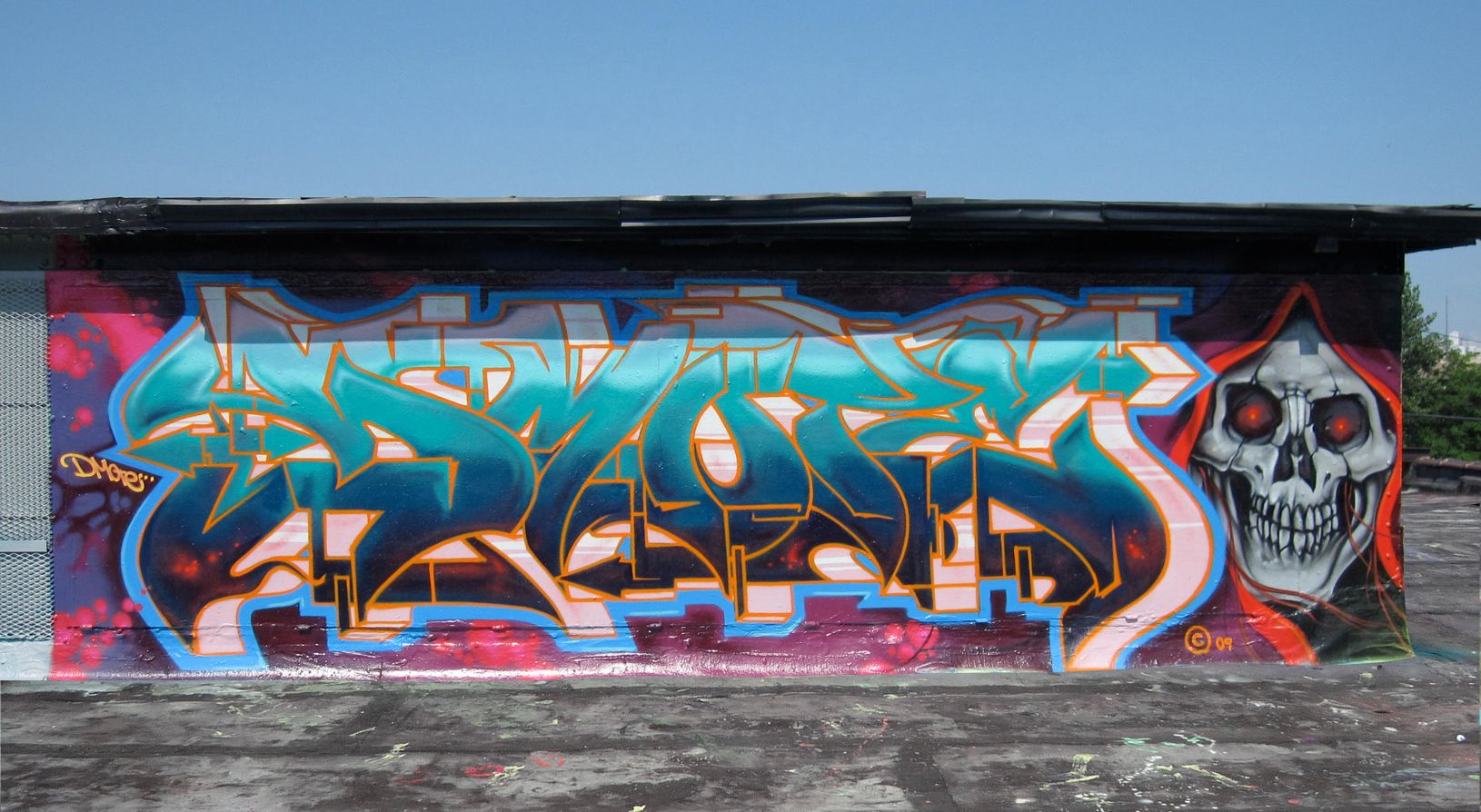 More DMOTE after the JUMP